Below are some of the books I'm eagerly waiting for this year!
_____________________________________________________________________________________
Los Angeles. It's been five years since the events of the Mortal Instruments when Nephilim stood poised on the brink of oblivion and Shadowhunter Emma Carstairs lost her parents. After the blood and violence she witnessed as a child, Emma has dedicated her life to to discovering exactly what it was that killed her parents and getting her revenge.

Raised in the Los Angeles Institute with the Blackthorn family, Emma is paired as a parabatai with her best friend, Julian Blackthorn. A series of murders in the city catch her attention — they seem to have the same characteristics as the deaths of her parents. Could the murderer be the same person? And her attention isn't the only one caught: someone has been murdering Downworlders as well. The Fair Folk make a deal with the Institute: if the Blackthorns and Emma will investigate the killings, they'll return Mark Blackthorn to his home. The catch: they have only two weeks to find the killers. Otherwise it's open war between faeries and Nephilim.

The Shadowhunters of the Institute must race against time to catch the killers, even as they begin to suspect the involvement of those closest to them. At the same time, Emma is falling in love with the one person in the world she's absolutely forbidden by Shadowhunter Law to love. Set against the glittering backdrop of present-day Los Angeles, Emma must learn to trust her head and her heart as she investigates a demonic plot that stretches from the warlock-run nightclubs of the Sunset Strip to the enchanted sea that pounds the beaches of Santa Monica.




(NOTE: Okay can I just say how much I LOOOOOOOOVED Emma in TMI? I can't wait for her to have her own story. Honestly, I was ACTUALLY screaming at her when Julian and Emma decided to become parabatai because NOOOOO KIDS YOU'RE SUPPOSED TO END UP TOGETHER, DON'T YOU GET IT??? Gosh. Anyway, really excited to see how THAT turns out...and is it just me or is Julian Jem's kid??? Blackthorn..hmm... Infinite love for Cassandra Clare <3 <3 <3)

Expected publication: March 8th 2016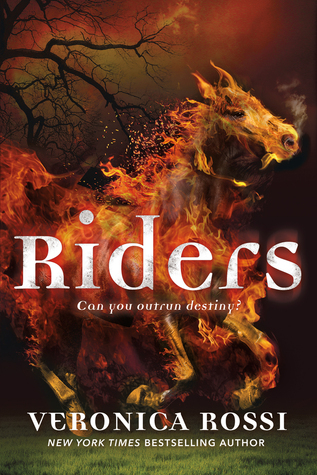 For eighteen-year-old Gideon Blake, nothing but death can keep him from achieving his goal of becoming a U.S. Army Ranger. As it turns out, it does.

Recovering from the accident that most definitely killed him, Gideon finds himself with strange new powers and a bizarre cuff he can't remove. His death has brought to life his real destiny. He has become War, one of the legendary four horsemen of the apocalypse.

Over the coming weeks, he and the other horsemen--Conquest, Famine, and Death--are brought together by a beautiful but frustratingly secretive girl to help save humanity from an ancient evil on the emergence.

They fail.

Now--bound, bloodied, and drugged--Gideon is interrogated by the authorities about his role in a battle that has become an international incident. If he stands any chance of saving his friends and the girl he's fallen for--not to mention all of humankind--he needs to convince the skeptical government officials the world is in imminent danger.

But will anyone believe him?
(NOTE: I don't know why but I'm really excited to read this novel. The first time i ever got to know about the four horsemen was through Supernatural aaaand let's just say Supernatural didn't paint a very pretty picture of these mythical beings. Anywho, I love the idea of a protagonist being Death..literally. I think I'm already crushing on Gideon *.*)
Expected publication: February 16th 2016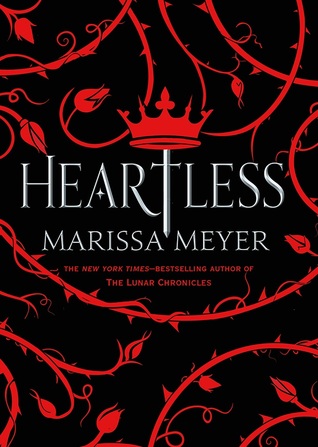 Long before she was the terror of Wonderland — the infamous Queen of Hearts — she was just a girl who wanted to fall in love.

Catherine may be one of the most desired girls in Wonderland, and a favorite of the yet-unmarried King of Hearts, but her interests lie elsewhere. A talented baker, all she wants is to open a shop with her best friend and supply the Kingdom of Hearts with delectable pastries and confections. But according to her mother, such a goal is unthinkable for the young woman who could be the next Queen.

At a royal ball where Cath is expected to receive the king's marriage proposal, she meets Jest, the handsome and mysterious court joker. For the first time, she feels the pull of true attraction. At the risk of offending the King and infuriating her parents, she and Jest enter into an intense, secret courtship.

Cath is determined to define her own destiny and fall in love on her terms. But in a land thriving with magic, madness, and monsters, fate has other plans.
(NOTE: A.G. Howard presented her own version of the Red Queen's past in the Splintered series which I abso-freaking-lutely loved but this is an entirely unique and fresh perspective on how she turned into a sociopath and I can't wait to read about another spin on Lewis Carrol's insane, imaginary world, considering how much I loved Splintered...okay I'm sorry but I can't really help but compare..and since there's still some time for this book to come out, I'd suggest you to go read Splintered as well =, if you haven't already because trust me, peeps, it's amazingggg)
Expected publication: November 8th 2016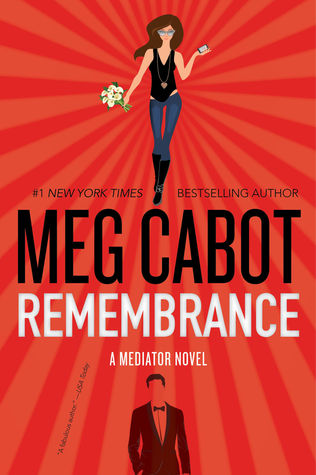 In REMEMBRANCE, the seventh installment of the Mediator series, all Susannah Simon wants is to make a good impression at her first job since graduating from college (and becoming engaged to Dr. Jesse de Silva).

But when she stumbles across an ancient murder, old ghosts—and ex-boyfriends—aren't all that come back to haunt her.

REMEMBRANCE will be the first ever adult installment of the Mediator, published by William Morrow, the adult division of HarperCollins, the company that brought you the YA books in the series.
(NOTE: Okay I KNOW this falls in the adult genre but I DON'T CARE, SUZE HAS GROWN UP AND JESSE IS NO LONGER A GHOST AND THEY'RE BACK AND THE BLURB IS AMAZING AND OHMYGOD CAN I HAVE THIS BOOK NOW?)
Published February 2nd 2016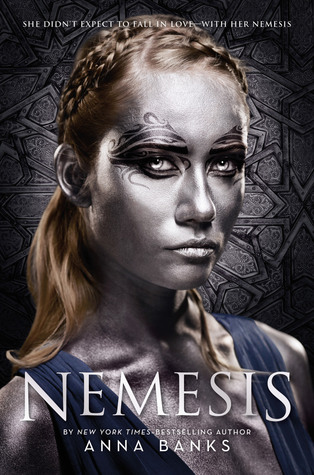 The princess didn't expect to fall in love--with her nemesis.

Princess Sepora of Serubel is the last Forger in all the five kingdoms. The spectorium she creates provides energy for all, but now her father has found a way to weaponize it, and his intentions to incite war force her to flee from his grasp. She escapes across enemy lines into the kingdom of Theoria, but her plans to hide are thwarted when she is captured and placed in the young king's servitude.

Tarik has just taken over rulership of Theoria, and must now face a new plague sweeping through his kingdom and killing his citizens. The last thing he needs is a troublesome servant vying for his attention. But mistress Sepora will not be ignored. When the two finally meet face-to-face, they form an unlikely bond that complicates life in ways neither of them could have imagined.

Sepora's gift could save Tarik's kingdom from the Quiet Plague. But should she trust her growing feelings for her nemesis, or should she hide her gifts at all costs?

A thrilling futuristic fantasy in which the fate of the world's energy source is in the hands of a prince and princess who are rivals, by the New York Times-bestselling author of the Syrena Legacy.
(NOTE: For those who don't know, I DO sometimes judge a book based on its cover and Nemesis has a BEAUTIFUL cover. I mean, LOOK at it, it's an instant eye-catcher. The girl on the cover reminds me of Mystique from X-Men, a little bit. Anywayy, I think this book will be really interesting, not just because of the cover but also the concept seems different. Guess I'll find out in October about this one)
Expected publication: October 4th 2016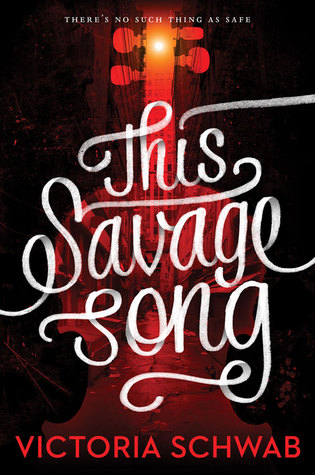 The city of Verity has been overrun with monsters, born from the worst of human evil. In North Verity, the Corsai and the Malchai run free. Under the rule of Callum Harker, the monsters kill any human who has not paid for protection. In the South, Henry Flynn hunts the monsters who cross the border into his territory, aided by the most dangerous and darkest monsters of them all—the Sunai, dark creatures who use music to steal their victim's souls.

As one of only three Sunai in existence, August Flynn has always wanted to play a bigger role in the war between the north and the south. When the chance arises to keep an eye on Kate Harker, daughter of the leader of North Verity, August jumps on it.
When Kate discovers August's secret, the pair find themselves running for their lives and battling monsters from both sides of the wall. As the city dissolves into chaos, it's up to them to foster a peace between monsters and humans.

A unique, fast-paced adventure that looks at the monsters we face every day—including the monster within.
Expected publication: June 7th 2016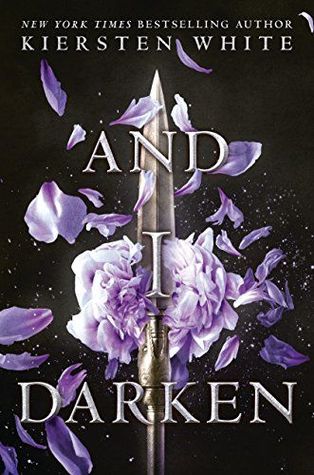 NO ONE EXPECTS A PRINCESS TO BE BRUTAL. And Lada Dragwlya likes it that way. Ever since she and her gentle younger brother, Radu, were wrenched from their homeland of Wallachia and abandoned by their father to be raised in the Ottoman courts, Lada has known that being ruthless is the key to survival. She and Radu are doomed to act as pawns in a vicious game, an unseen sword hovering over their every move. For the lineage that makes them special also makes them targets.

Lada despises the Ottomans and bides her time, planning her vengeance for the day when she can return to Wallachia and claim her birthright. Radu longs only for a place where he feels safe. And when they meet Mehmed, the defiant and lonely son of the sultan, who's expected to rule a nation, Radu feels that he's made a true friend—and Lada wonders if she's finally found someone worthy of her passion.

But Mehmed is heir to the very empire that Lada has sworn to fight against—and that Radu now considers home. Together, Lada, Radu, and Mehmed form a toxic triangle that strains the bonds of love and loyalty to the breaking point.
(NOTE: It's Kiersten White. If the blurb wasn't enough to spike my interest in this book, just her name on the cover would've been enough. I LOVED Paranormalcy trilogy and I still count it as one of my top favourite books. Also, Lada's story kind of sounds like Daenerys's from GoT, doesn't it? ANOTHER reason why I can't wait for June. I have high hopes for this one.)
Expected publication: June 28th 2016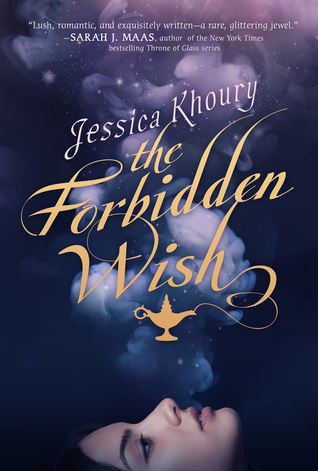 She is the most powerful Jinni of all. He is a boy from the streets. Their love will shake the world...

When Aladdin discovers Zahra's jinni lamp, Zahra is thrust back into a world she hasn't seen in hundreds of years -- a world where magic is forbidden and Zahra's very existence is illegal. She must disguise herself to stay alive, using ancient shape-shifting magic, until her new master has selected his three wishes.

But when the King of the Jinn offers Zahra a chance to be free of her lamp forever, she seizes the opportunity—only to discover she is falling in love with Aladdin. When saving herself means betraying him, Zahra must decide once and for all: is winning her freedom worth losing her heart?

As time unravels and her enemies close in, Zahra finds herself suspended between danger and desire in this dazzling retelling of Aladdin from acclaimed author Jessica Khoury.
Expected publication: February 23rd 2016
What if the person you were falling for was a total mystery?

While Lily is spacing out in Chemistry one day, she picks up her pencil and scribbles a line from one of her favorite songs on the desk. The next day, someone else has written back to her on the desk! Soon enough Lily and the mystery student are exchanging notes, and lyrics, and even sharing secrets. When Lily finds out that her anonymous pen pal is a guy, she's flustered -- and kind of feels like she's falling for him. She and her best friend set out to unravel the identity of the letter writer -- but when the truth is revealed, the guy is the LAST person Lily could have ever imagined it to be. Now that Lily knows the truth, can she untangle her feelings and gather the courage to listen to her heart?

From beloved author Kasie West (The Distance Between Us) comes an utterly charming story about mixed messages, missed connections, and the magic of good old-fashioned secret admirer notes.
Expected publication: July 26th 2016