Double Crossed: A Spies and Thieves Story by Ally Carter
My rating:
3.5 of 5 stars
Macey McHenry—Glamorous society girl or spy-in-training?

W.W. Hale V—Heir to an American dynasty or master thief?

There are two sides to every coin. Whether these two can work together is a tossup.

Born into privilege, Macey and Hale are experts at mingling with the upper class. But even if they've never raised an eyebrow at the glitz, neither teenager has ever felt at home with the glamour.

When Macey and Hale meet at a society gala, the party takes a dangerous turn. Suddenly they're at the center of a hostage situation, and it's up to them to stop the thugs from becoming hostile. Will Macey's spy skills and Hale's con-man ways be enough to outsmart a ruthless gang? Or will they have to seek out the ultimate inside girl to help?

The worlds of Heist Society and the Gallagher Girls collide in Ally Carter's fast-paced, high-stakes and tantalizing new story. Get a behind the scenes glimpse as Ally delivers an irresistible thriller that is full of her signature style and savvy twists.
An e-ARC has been provided to me by the publisher in exchange for an honest review.
Review:
Double Crossed seriously made me want to start reading Gallagher Girls and Heist Society ASAP. They've been in my to-read pile for a while now and I think I'm gonna buy them as soon as my exams finish. But there just happens to be one tiny problem..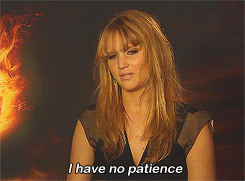 This novella turned out to be just the way I expected it. In short, AWESOME. Macy intrigued me from the moment the story started. Her confident stride, bad-ass girl attitude and anti-damsel-in-distress vibe made her an amazing character, just the way I like the female protagonists.
As for Hale, he sounded pretty cool and I thought Macey and him could make a good couple. That is, before Kat entered the story and this little scene turned up which made me instantly curious about their story.
Here's the snippet-
"What kind of plan B?" Hale asked. He was almost holding his breath when a voice answered, "My kind." Macey tried to read the look on his face then, but it was gone in a flash. It had been a simple moment of peace and joy and pure happiness. That voice made Hale happy. It kept him calm. It was his backup and his conscience. Macey couldn't help herself, she envied him.
Well, I guess I better start reading The Heist Society to find out.
Since it was a novella, it was obviously short and brief but interesting nonetheless. Sort of makes you wonder what is exactly the characters' story. Not to mention, Ally Carter's writing style is ah-mazingggg!! The way everything turned out in the end was brilliantly thought of. I so wish I'd read Heist Society and Gallagher Girls earlier. Oh, well.